Overview
The Software Engineering program teaches how to develop solutions to practical problems in a cost-effective manner, under constraints of time, knowledge, and resources. The basics of software engineering consist of three main pillars: a mathematical understanding of data structures and mathematical models; a technological understanding of architecture, technological processes, standards, quality, and maintenance; and finally an understanding of the social context these technological activities take place in, including creating and developing teams, regulations, the market, and its impact on business and the economy.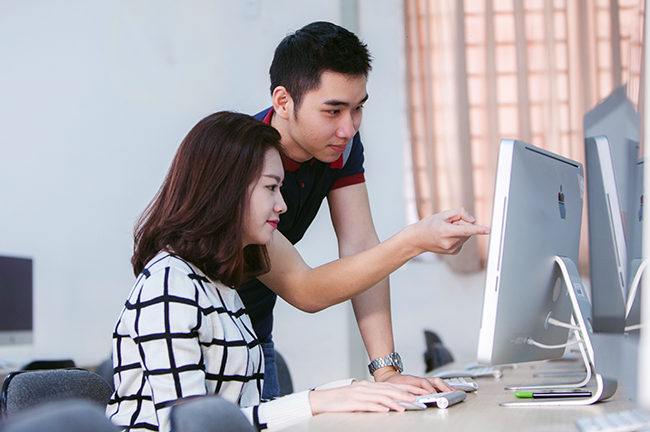 Training program
Highly qualified DTU lecturers, trained at CMU in network expertise and teaching skills, share educational programs. DTU also invites renowned professors from Carnegie Mellon University to teach specialized topics.
The program offers the latest information and teaching methods available in informatics today. At the end of the course, 18 to 22 course-completion certificates are awarded and internationally recognized by CMU.
First and second year students can choose to continue studying for a Bachelor's Degree in IT at Seattle University or a Master's Degree in IT at CMU on graduation. The collaboration with CMU has been a great turning point in the education of network professionals meeting international standards.
Working skills
- To design and architect software systems meeting required specifications; ability to work in teams assigned by the company and to make suggestions and modifications, in English when required.
- Unit testing to guarantee module functionality and data structure consistency.
- To design, run and review the code of other team members; to timely writing high-quality code, in line with company requirements.
- To communicate with local and international customers and users; to be fully aware and keeping up-to-date on the latest trends in industry and technology.