DTU Signs Agreements with Auditing Companies
On October 20, DTU signed partnership agreements with three financial Auditing companies: Phan Dung Auditing and Consulting, Parker-Randall Vietnam and the Sacombank. Attendees included corporate executives, DTU leaders, lecturers and Economics students.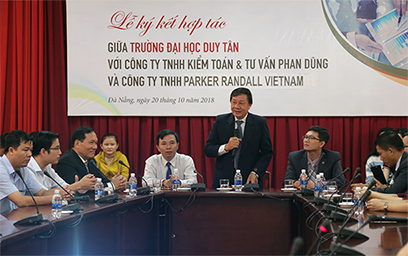 Dr. Phan Dung, Director of Phan Dung Auditing and Consulting
The partnerships will broaden the education and professional skill set of Accounting, Auditing and Finance students and DTU will also offer more international programs to meet current corporate requirements for higher quality staff than today.
Agreements activities will focus on assessing graduate qualifications, scheduling field trips and internships, holding career orientation sessions, workshops and conferences, and reviewing procedures of individual companies and the quality of their auditing records.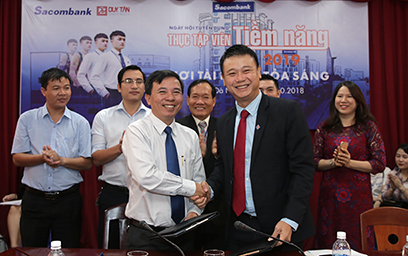 Sacombank Danang signs the agreement
Sacombank Danang also held a recruitment program for final-year students who met their requirements for potential trainees and wanted to work in branches nationwide.
(Media Center)