Four DTU Students Enter the 3rd Round of the 2018 CPA Contest
On October 21, the second round of the 2018 CPA Contest was held at DTU, with twelve contestants. Four of them, Nguyen Hong Tieu Minh and Nguyen Ngoc Tram Khue of K22 KEU QTH, Do Ngoc Khanh of K21 PSU KKT1 and Hoang Yen of K21 KEU QTH, moved on to the third round, scheduled from November 2 to 7 at the University of Economics in HCMC.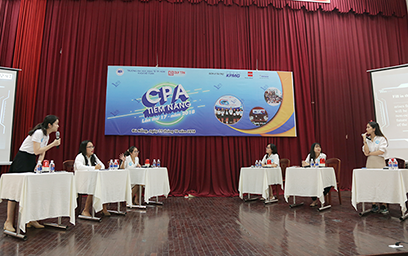 Contestants
The CPA Potential contest is held annually by the Accounting and Auditing Club at the University of Economics in HCMC and is open to Economics students nationwide. The contest focuses on Auditing and Finance, where contestants can share their experiences and broaden their knowledge and skills. It provides highly-qualified and ambitious students with the latest information on career opportunities, to prepare them for future jobs, and introduces them to potential employers such as KPMG, Unilever, Suntory, Pepsi and McMasters.
The 2018 contest was kicked-off on August 25 and the online preliminary round, at: www.tracnghiem.a2cclub.com, for students in Quy Nhon province and Danang, took place from October 11 to 13. Twelve of the 260 DTU contestants scored high enough to enter the second round.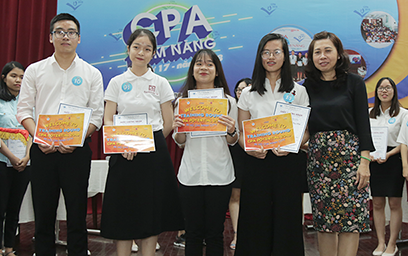 The four best DTU students enter the third round
In the second round, the contest consisted of three parts, on a knowledge of Conquer, Decode and Conduct and the third round, of two parts, an essay and soft skills.
Nguyen Ngoc Tram Khue said: "We spent much time preparing for the competition, with strong support from our lecturers. I think we will have to invest more time improving our English in preparation for the next round."
(Media Center)