From
Dec 7, 2019
to
Dec 7, 2019
The Faculty of Electrical & Electronic Engineering, Duy Tan University, 3 Quang Trung, Da Nang, Vietnam
The conference on Electricity, Electronics, Telecommunications, and Automation is an annual conference organized by the Faculty of Electrical & Electronic Engineering to promote applied research activities, creating cooperation and development opportunities among researchers, lecturers, and students operating in the electrical and electronic field.
1) Electricity and Automation
- Modeling and simulation of mechatronics systems
- Measurement and control networks, embedded control systems
- Development of Microprocessor, SoC, DSP, FPGA, ASIC for mechatronics products
- Modeling and controlling robots
- Smart control, fuzzy systems, expert systems, neural networks, genetic algorithms.
- Design and application of industrial automation lines
2) Electronics and Telecommunications, Communications and Computer Networks
- Sensor and ad hoc networks
- Security of communication information systems
- Signal Processing
- Information theory
- Models, reliability, quality, and optimization of communication networks
- Wireless communication network: Cooperative communication, Cognitive radio
- Satellite information system
- Computer networks
- Network management and administration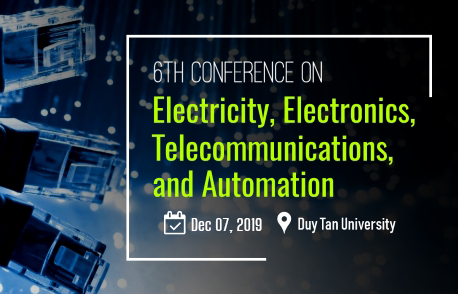 Venues
Located in Danang, about 500 meters from Han River, construction of this building started at the beginning of 2008 and was officially opened in March 2009, at a cost of 100 billion VND. This is one of the biggest...
Contact
Hà, Bình Đắc
Dr.
097.445.1806/093.555.1869
hadacbinh@duytan.edu.vn